Glagla Shoes

The World Says "brrrr"...The French Say "glaglagla"
Hence, "The Feeling Of Cool"....
Just outside Paris, France is the world headquarters of the Glagla design team.
The original challenge was to create a shoe that was especially designed for warm weather activities. In essence, it would need to offer a unique ventilation system to cool the foot to a degree that no other shoe on the market was achieving. Making the creation of this shoe even more difficult was the desire to encompass this technological breakthrough in a group of fashionable and visually appealing designs.
The resulting Glagla line of footwear has become a huge hit. The product line has been referred to as "revolutionary" by industry insiders, as the first sport shoes in the world that provide natural ventilation and complete circulation of air throughout their entirety. Additionally, thanks to its shape, minimal weight, and flexibility, it protects the natural movement of the foot and creates the sensation of walking comfortably without shoes.
Global Brand Solutions, Inc. is the exclusive distributor of Glagla brand products in the United States and its territories.

What Makes These Shoes So Unique?

Ultra light Weight
Glagla shoes weigh in at just 5.5oz per shoe making them one of the lightest athletic shoes in the world!


Superior Ventilation
Scientific tests prove that Glagla™ trademark sole reduces foot bed temperatures up to 10.8 degrees and reduces sweating by 50%.


Drainage
Water drains fluidly from all upper and lower parts of the shoe making it one of the best designed water shoes available.


Machine Washable
Just toss them in the washer to freshen them right up! Proven to be an excellent hygienic choice for both sensitive feet and noses!


Comfort
Light weight, cool, and super flexible, your new pair of Glagla's will feel like nothing on your feet!

THE TONGUE
The Glagla tongue is a combination of Drytech mesh and unique ERGO-EVA injected cap.
Composition: Drytech mesh and Ergo EVA cap

THE INSIDE FABRIC
Soft and very light, the"NEO-TRICOT" fabric is used for some high quality summer sports garments and does not absorb water. It dries in only minutes.
Composition: Polyester NEO-TRICOT


THE LACE
For more intense activities the shoe has two eyelets for quick installation of shoe strings which provide optimal support for water activities.
Composition: Polyester

THE UPPER
WIND' AIR Technology provides a total air circulation in the shoe.
Composition: Micro perforated drytech which is extremely light and machine washable.

THE LATERAL SUPPORTS
Front, back and central parts of the shoe guarantee a substantial support and comfort and strength.
Composition: High density PU microfiber, the Glagla shoe is extremely lightweight and reduces bacteria and perspiration by 50 percent.


THE INSOLE
The ergonomic sole in micro perforated molded EVA, with BAMBOO GL Technology, substantially minimizes bacteria and odor.
Composition: BAMBOO fiber has specific natural functions allowing it to act as anti-bacteria and as a deodorant

THE MEMBRANE
Plastic net called:"AERONET 2D". It is glued between the outsole and innersole. It looks metallic, but it is not so there is no lead content.
Composition: AERONET 2D

THE OUTSOLE
Our NEOTECH material is an exclusive copolymer material developed by Glagla engineers. It is extremely light, washable, non-slipping and provides perfect shock absorption benefits.
Composition: NEOTECH EVA
Bamboo GL Technology
A Natural Anti-Bacterial
It is a common fact that bamboo grows naturally without any pesticides and requires less water than cotton. It is seldom infected by pests, thanks to its unique anti-bacterial bio-agent named "bamboo kun". Bamboo fiber has specific natural properties allowing it to act simultaneously as an effective, long lasting anti-bacterial and deodorant. In fact, even after fifty washing machine cycles, bamboo fiber fabric retains all of its excellent anti-bacterial properties.

Green & Biodegradable
As regenerated cellulose, bamboo fiber comes 100% from bamboo, through a natural and eco-friendly chemical-free high-tech process. Bamboo fiber is totally biodegradable, so it decomposes naturally in the ground thanks to the combination of micro-organisms and the effect of the sun. This natural process causes absolutely no environmental pollution.

"Bamboo fiber originates from nature, and totally returns to nature in the end". This amazing textile is praised by many environmental experts as "the new eco-friendly material of the 21st century"

Breathable and Cool
Bamboo fiber has two amazing benefits: breath ability and coolness. Thanks to its cross-section structure, bamboo fiber is filled with micro-cavities that allow for ventilation and moisture absorption. As a result, the fabric stays cool and provides amazing wicking and moisture management properties.

Pure, Comfortable and Beneficial
Bamboo fiber is defined as « pure » because it prevents and eliminates mold. It has a pleasing touch, with the softness of silk. Moreover, scientific studies are discovering that bamboo yarn generates mini ions which have an extremely positive effect on our bloodstream, helping to reduce fatigue, stimulate metabolism, and improve our overall well-being.
These Shoes' Style is Unisex
We carry sizes from men's 4 (which is a women's 6) to men's 13! (The company made ½ sizes prior to 2013. We have a limited supply of these in stock)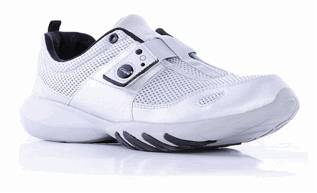 Glagla Classic White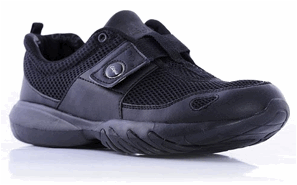 Glagla Classic Black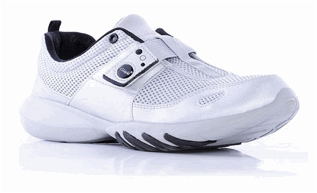 Glagla Classic Silver

Glagla Classic Royal Blue (Some of which come boxed all blue and some come boxed blue with white as shown… please specify)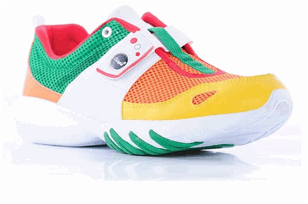 Glagla Classic Tutti Frutti
Reasons to Love Glaglas!
Ultra Light at only 5.5 ounces and super flexible (like being barefoot, only better!)
Can be worn with or without socks
Material does not absorb or hold odor
Reduces foot sweating by 50%
Lowers actual foot temperature by 10.8 degrees (and that is Fahrenheit, even though they come from Paris, France)
Non-skid, non-scuff (perfect boat shoes)
Water drains from both upper and lower parts of the shoe making it the best designed water shoe in the world
Extremely comfortable, lots of support
Machine washable, fast drying
Glaglas are perfect for all water sports, boating, the gym, traveling, distance walking, plus regular everyday wear and
they are only $65 a pair!